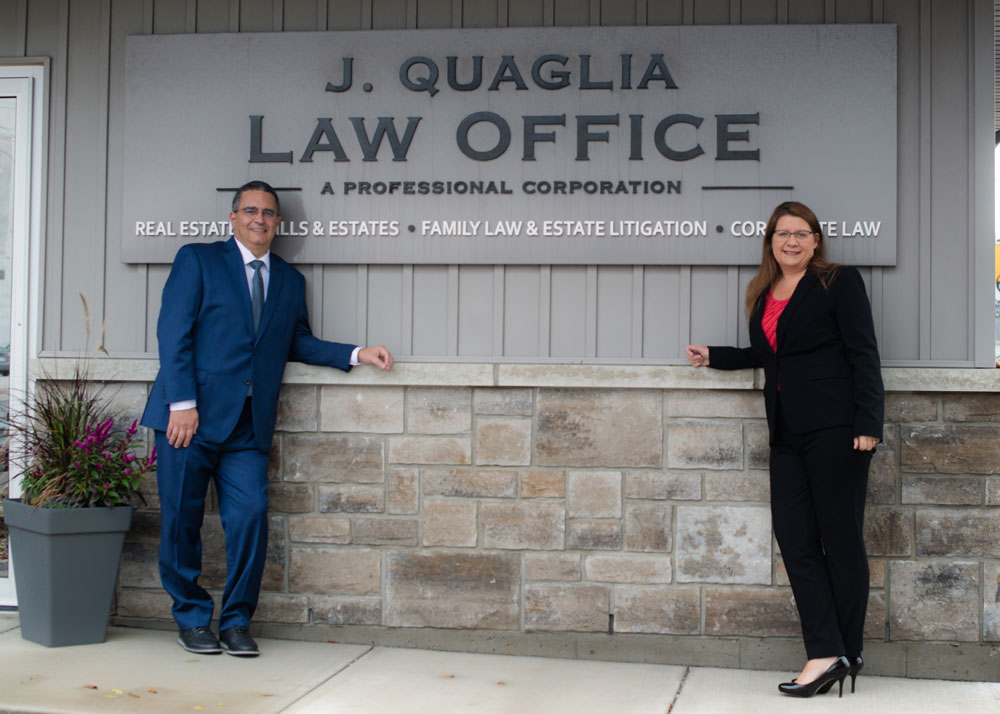 J. Quaglia Law does not have a "favourite" charity. Our lawyers and staff are from diverse backgrounds with different community experiences and family circumstances. All of us support different charities in our personal lives and as a firm we do our best to annually vary our support among an assortment of local charities.
Since we are lawyers and we draft a lot of wills, we encourage our clients to give some thought to leaving a gift in their will to one of the local charities that have made their life or the life of someone they love better. This kind of a gift is often called "planned giving".
In Chatham-Kent many of our charities have a staff member who reaches out to members of the public to encourage planned giving as part of their succession plan. These individuals are all members of the Canadian Association of Gift Planners (CAGP) which ensures the charity's staff are trained in different gift-giving strategies, confidentiality, and the ethics of planned giving. Please ask Jon or Kurtina about how to leave a gift in your will to a charity of your choice.
Click the links below to find out more about the local charities that may have positively affected your life or the life of someone you love. Please consider giving something back to the community by making a planned gift in your will.